get excited.
Back in November, I took the plunge and became a Wellness Advocate with doTERRA. Previously, I had heard about the benefits of using essential oils, and had even experienced some benefits myself though my therapist and experimentation. Then, a few months after I become pregnant, one of my favorite people contacted me and asked if I had considered using essential oils to help me through my pregnancy (and really, just for general life). I explained that I had, but I wasn't well-versed and was extremely interested.
Here's my why. That conversation lead to my 'why'. As in, why I decided to take the plunge and begin learning/using essential oils in my every day life. When you get pregnant, suddenly your whole life changes. Yes, yes, you're going to have a baby, blah, blah, blah...but I'm talking about the dietary restrictions, the physical restrictions, the sudden and complete awareness of EVERY THING that so much as touched my body much less entered it. This meant that the normal things that happen to people (migraines, cold sores, UTI's, yeast infections all of which I experienced while pregnant) became a big deal to treat. Can you still take pills while you're pregnant? Absolutely! Work with your doctor and she/he will help you with whatever your ailment is. Here's the deal though: I didn't want to. For things like the UTI and Yeast Infection, I had to use some form of treatment, which I did with the help of my doctors. But for my migraines and cold sores? No thank you. Enter essential oils.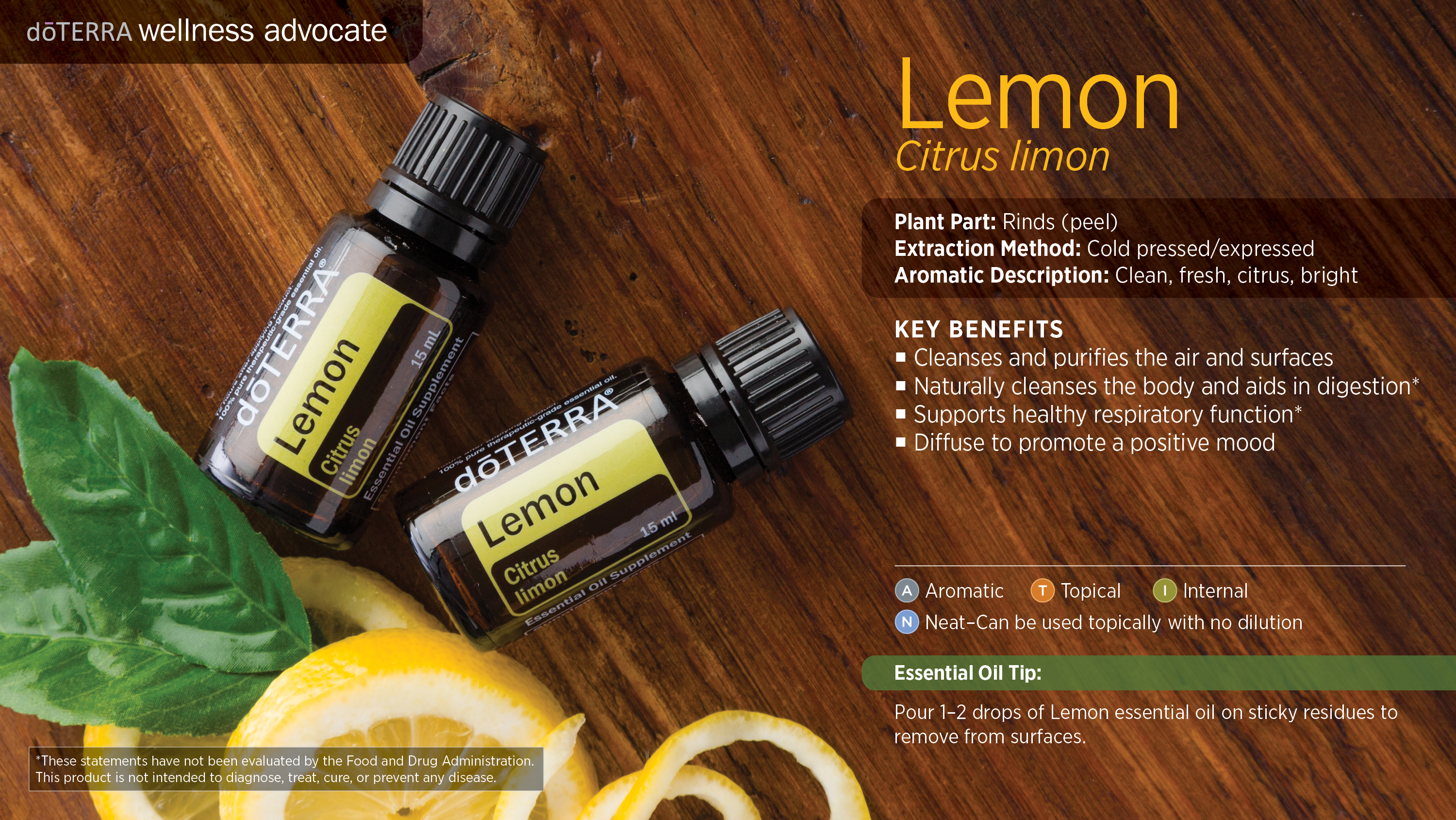 I ended up taking it very slow, ordering the AromaTouch Kit initially, and then ordering a little more each month, with the recommendations of my mentor. When I graduated college in March (yay!) I began researching and actually taking the time to learn about what I've been using and began recommending oils to my friends and family. Since then, my parents are seeing some serious benefits with just diffusing a single oil, and throughout my pregnancy I was able to deal with any headaches and cold sores naturally, and more effectively than taking a pill.
doTERRA + She's Leaning In.
Here's what you're going to see in the future. Each month, I'm going to talk about an oil of the month. This month's is Lemon, and there are a TON of benefits, all of which have been discussed
here
on my doTERRA page (which you can find under the shop tab). I've also created a whole FAQ page, to help answer any questions you may have. As I update things, I'll do a new post and talk about the updates and hope that it inspires some of you to give essential oils a shot!
I'm really excited to start this journey of sharing and building and hope that through my sharing, I can inspire some of you to give it a shot! Have a great rest of the week!